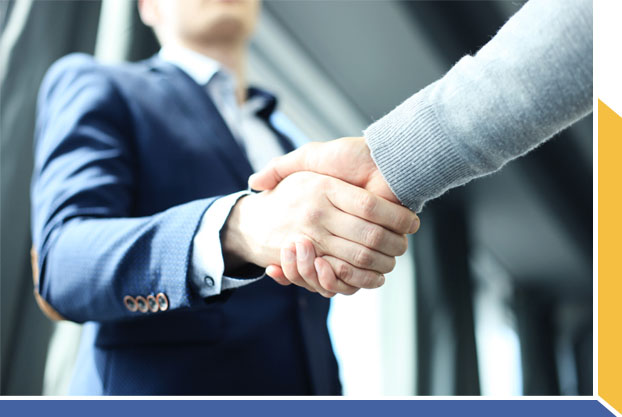 We value our relationship with every client. Your case is as important to us as it is to you. Our goal is to deliver the highest level of legal expertise with care, compassion and sensitivity to your unique needs and specific situation.
New York Law Firm for All of Your Family's Legal Needs
Miller & Miller is a Brooklyn law firm serving clients in NYC and throughout New York statewide in the areas of personal injury, criminal defense, and other legal matters important to your life and your livelihood. Established over 50 years ago, our firm has developed a depth of expertise in the legal matters that matter most as you go through life. Call Miller & Miller; we're here to help.
A Family Law Firm That Treats You Like Family
Miller & Miller is truly a family law firm. Arthur H. Miller started this law practice 50 years ago. His wife, Natalie, and son, Andrew, both earned their law degrees and joined the firm around the same time in the 90s. Today, Andrew and Natalie continue to carry on the family practice and the family name as they have been doing for some 30 years.
Why does this matter? It matters because our close-knit family relationships are reflected in the way we deal with our clients. Our clients are families who have maintained long-term relationships with the firm and call on us for all their legal needs across the generations. As a full-service law firm, our clients know that whatever their legal needs, we'll have the skills and experience to help them or be able to direct them to a capable colleague. Call Miller & Miller when you need a lawyer, and experience what it means to be treated like family when you need trusted legal advice and superior representation
Full-Service New York Law Firm
Miller & Miller excels in the representation of people who have been injured in an accident or who have been arrested and need immediate legal help protecting their rights and finding justice with regards to their case. We also provide excellent service in areas ranging from wills and trusts and real estate to matrimonial and family law. If your case requires litigation to resolve, we have abundant experience handling both trials and appeals, and we never stop fighting for our clients' rights. Miller & Miller also has expertise in standing up for clients who have been victimized by false arrest or malicious prosecution. If your rights are being violated and you don't know where to turn, turn to the Law Offices of Miller & Miller.
Miller & Miller Is Here for You Whenever You Need a New York Lawyer
Miller & Miller is a New York law firm serving clients from Brooklyn to Buffalo, from Montauk to Malone, and all points in between. Call us for a free consultation. Call anytime, even in an emergency. We answer. When your family has legal needs, call our family for help. Miller & Miller is here for you.